Wonderball Rembrandt House
has been added to your shopping cart
with golden or white snow
White T-shirt, Rembrandt´s Self-portrait open-mouthed
has been added to your shopping cart
White T-shirt Rembrandt´s Self-portrait open-mouthed, the logo of the museum. Available in the sizes S, M, L, XL.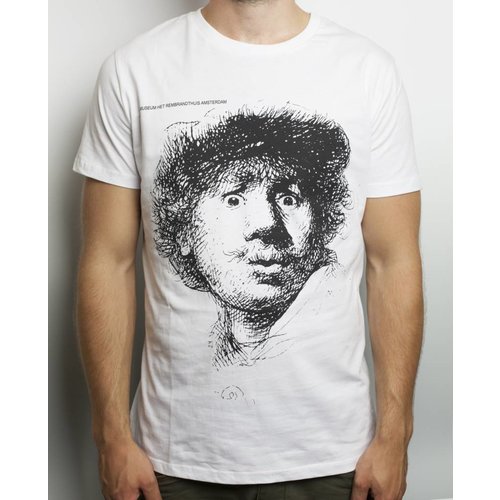 Vinyl EP Colin Benders - In the Nick of Time / Remtopia
has been added to your shopping cart
During the 2017 Amsterdam Dance Event, musician Colin Benders and graphic artists took up residence in the Rembrandt House Museum for a unique production.